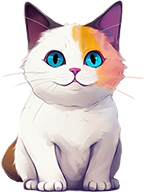 Information for guests and customers of the Kira store:
We have tested the product. All goods are valid, we maintain the highest quality.

If you are bulky from 500 pieces per day. if you buy in other stores, write to us in telegram and we will discuss individual conditions for you.
Facebook Accounts with Good Farm.
Facebook accounts registered on mobile devices
Facebook accounts with Advertising Access Reinstated
Facebook accounts with a business manager
Other
Software development [ЕСТЬ ДУБЛИ В ТОВАРЕ]
Referral program (Earn money with Kirastore)
KiraStore.info - Official online store of high-quality Facebook accounts.
KiraStore.info It is the official universal account store trusted by thousands of entrepreneurs and bloggers not only in our country, but also abroad.
We are one of the first stores in the CIS that sells its own, new, personally registered accounts, not hacked, not shared, not strangers, without bans, which are obtained without the use of black schemes. This is the main difference from all other stores.
We have been working on the market for many years, so we know perfectly well how to protect your page from possible blocking by social network administrations. That is why our clients are not only small customers, but also representatives of medium and large businesses.
---
*You will receive your order immediately after payment. There will be a link to download the product.
It is prohibited to disseminate information that is aimed at propaganda of war, incitement of national, racial or religious hatred and enmity, as well as other information for the dissemination of which criminal or administrative responsibility is provided.
It is prohibited to use accounts for carding, fraud and any other actions contrary to the Criminal Code of the Russian Federation.
Responsibility for any actions performed on the purchased accounts after purchase and access to them lies solely with the buyer.
Dear friends, we remind you that our store does not violate any laws and any rights of third parties. All the goods that we offer do not belong to third parties. If you have any questions, write to us and we will provide all explanations about the origin of the goods. We respect the law. Stability in the work of our clients is a priority for us.
Facebook Instagram and social networks are banned in the Russian Federation.
*Social networks Instagram and Facebook are banned in the Russian Federation. 21.03.2022 Meta company is recognized as an extremist organization in Russia.